If you would like to test our offer or get the valuation, just log in or sign up.
We have made it! 10 000 users have already trusted us!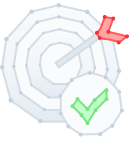 Dynamic Hosting – Truly scalable web hosting
Our mission is to help ambitious people create high-flying projects all around the world. In order to do so, we focus on the needs of our clients. Thanks to your feedback, we have collected valuable information that will allow us to improve our product.
Since we have finished tests of the Beta version, it is now impossible to create a new account.
Sign up for our waiting list and we will inform you when registration is possible again.
Sign up now for the waiting list!
You will receive an e-mail when registration is available again.


Good job! You are now signed up for the waiting list
You will hear from us via given e-mail as soon as registration is available again.