9/03/2018 - 9/12/2018 | Conference
TechCrunch Disrupt 2018 in San Francisco

About conference
TechCrunch Disrupt is probably one of the most significant series of conferences related to technology in the world. The event itself attracts some of the most significant tech giants in the technology industry, such as Google, Facebook, Amazon, Uber, and Spotify. We are glad we could be amongst those tech giants with our proudly presented unique product the Dynamic Hosting, which was introduced to the American audience during this event.

We flew to San Francisco as one of the sponsors of the whole event with predetermined goals. Our goal was that we wanted to gather as much feedback, opinions, comments, and tips from the audience, as well as, build business relations. We can say that it was all worth it!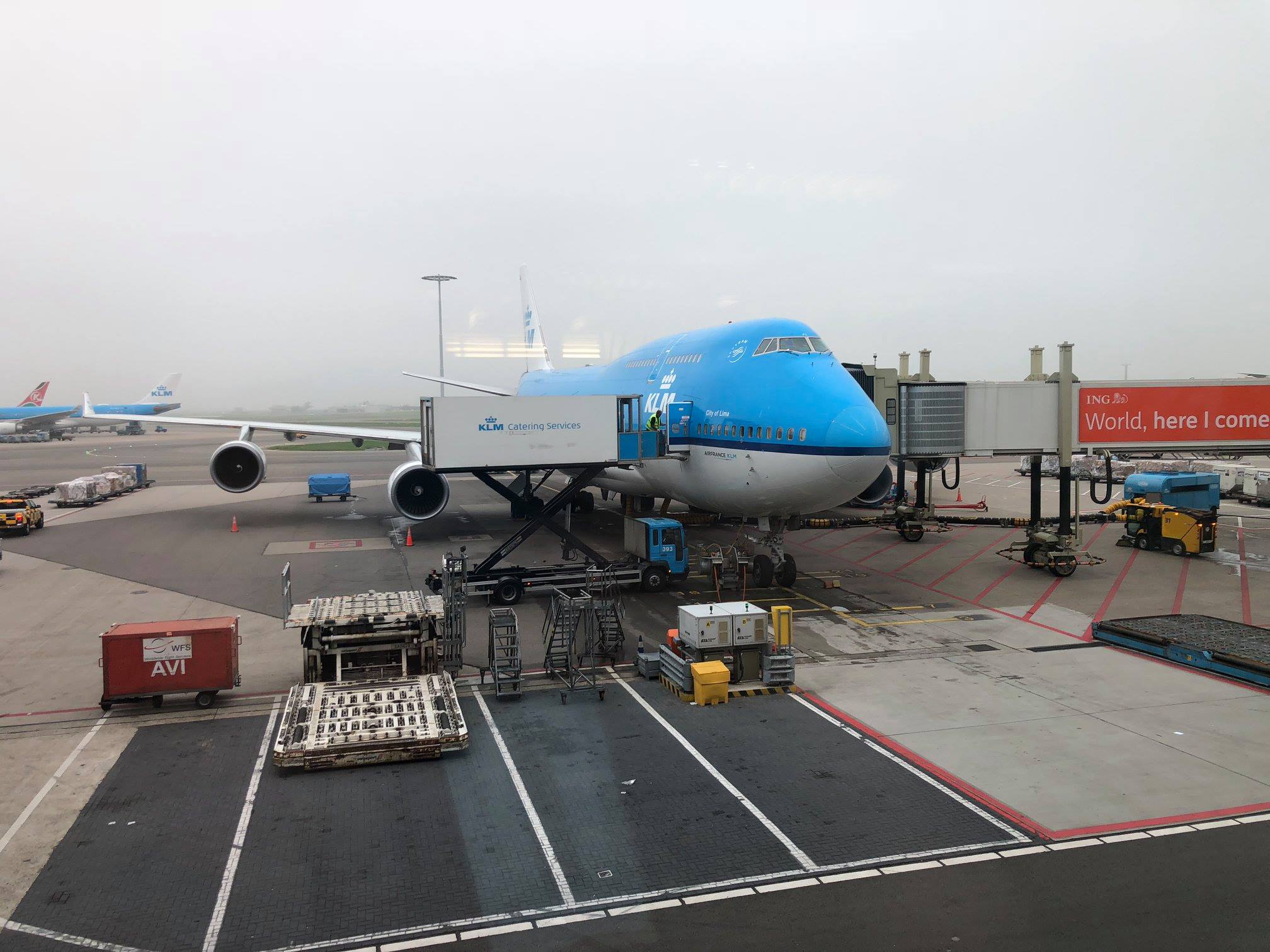 New York - San Francisco - about 2568 miles in a straight line. The whole trip took us about 8 hours, but due to the difference of time, we lost just 5. Fortunately, we have spent this time fruitfully as we watched some movies reducing the "pile of shame."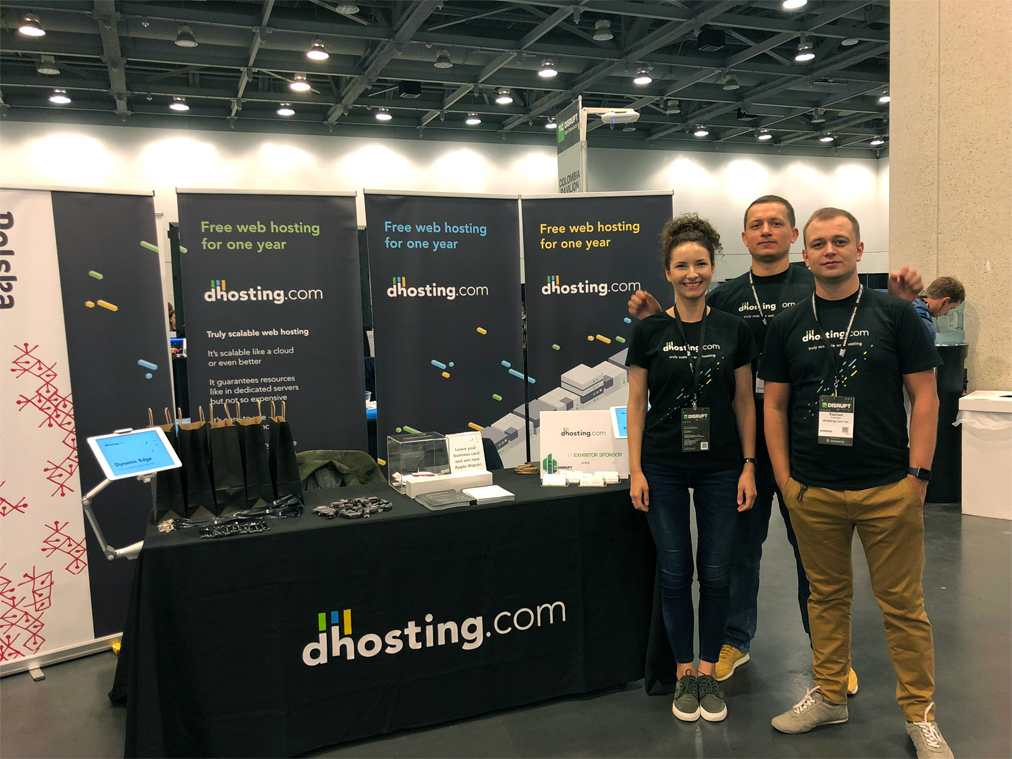 We went to San Francisco with a team of three. In the picture from the left: Margaret Midak, who watched over organizational matters (thanks to her, we were not late, and we arrived at that spot), Radek Dudek, product manager responsible for Dynamic Hosting development in the United States and Raphael Kusmider, CEO and founder of dhosting.com - commanding the expedition.
Our booth was not just for conversations (although we have spent most of our time describing our product) but also giveaways, the gadgets that we took with us were very popular! We have given out mugs, pens, strings and even candies with our logo. Every person that has given us their business card received access to Dynamic Hosting (1 GHz CPU, 1 GB RAM, and 10 GB SSD) for a year for free. We also organized an event at the end of the fair, which was in the form of a raffle, where we drew cards from the entire pool. The lucky business card holder received a brand new Apple Watch!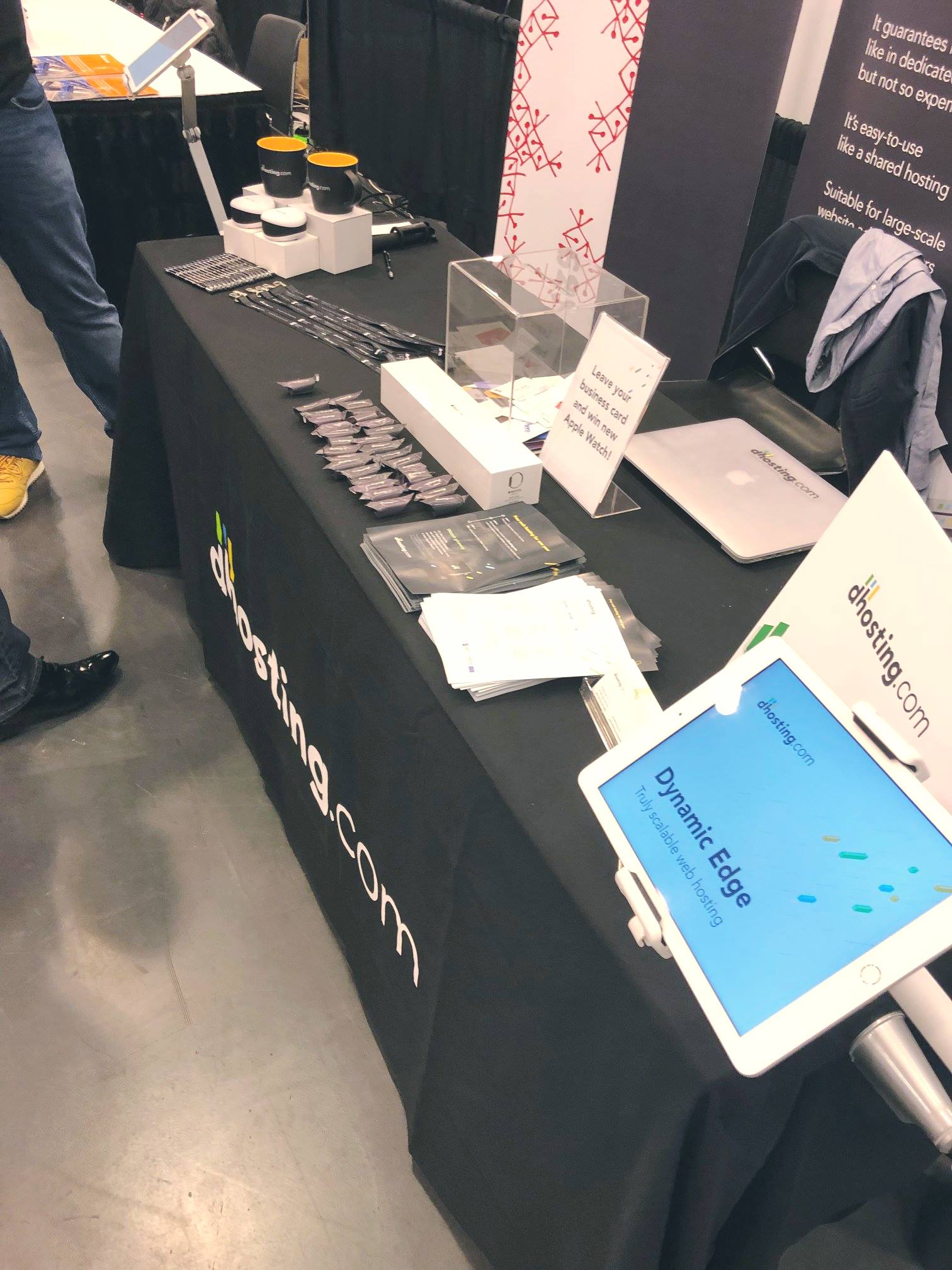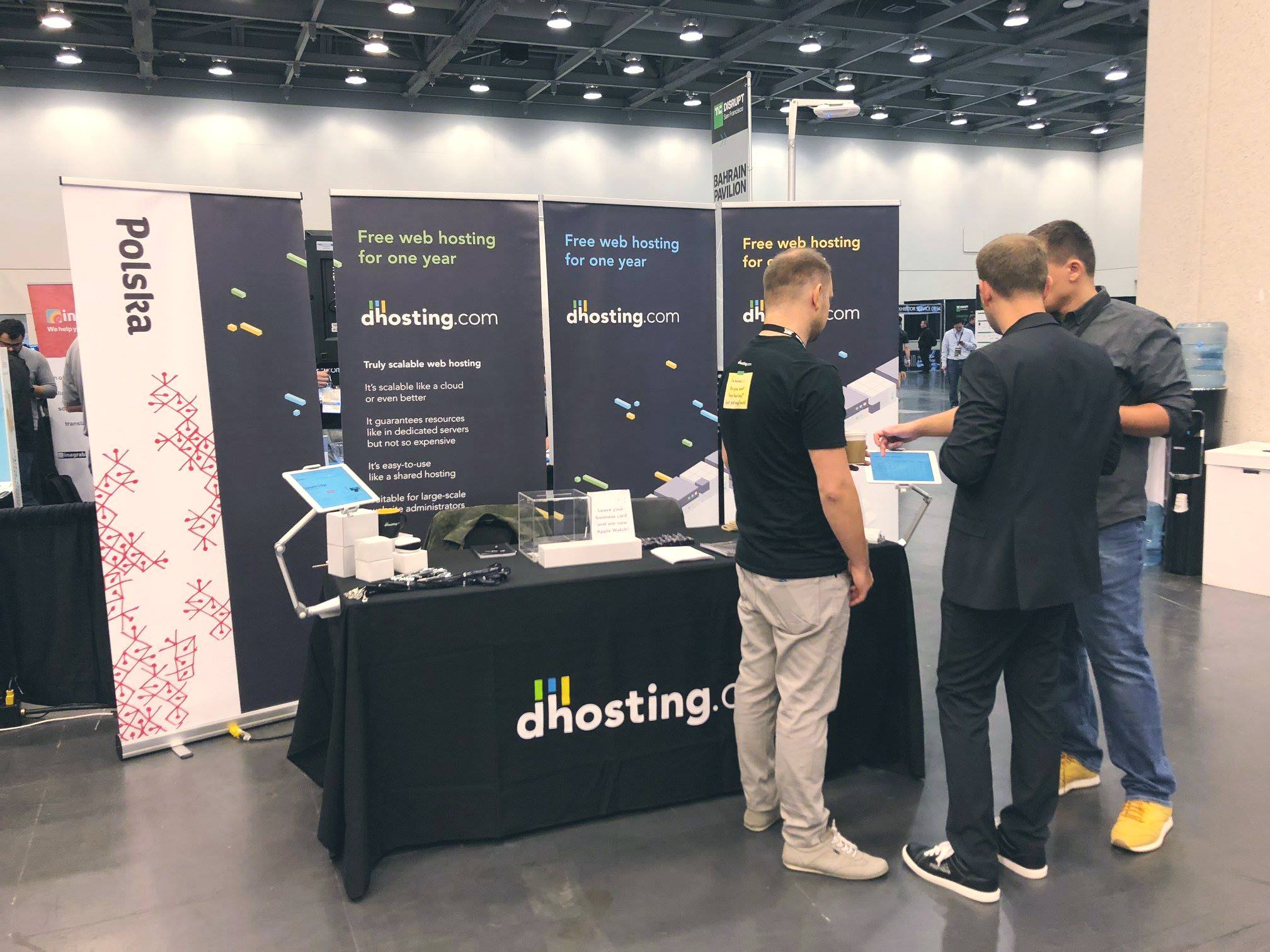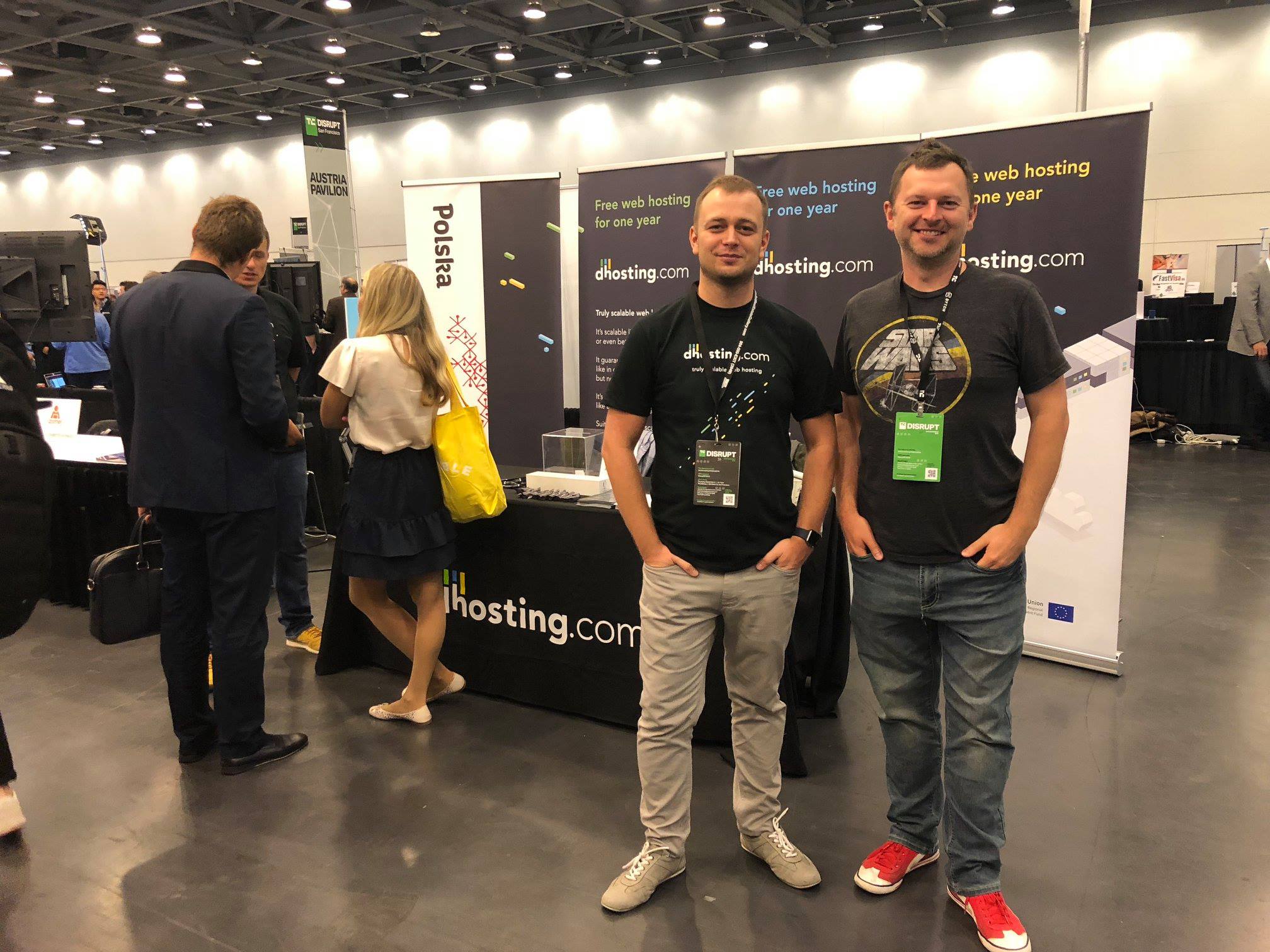 Several hundred people visited our stand during these few days. We presented them features of our Dynamic Hosting and exchanged our experiences. We received a lot of valuable opinions, and suggestions that we started to implement immediately after returning. We are convinced that thanks to this feedback our product will better fit the tastes of our customers!

In the picture, next to Raphael, stands Jacob, who has lived in San Francisco for six years. It turned out that Raphael and Jacob are from the same city and they finished the same schools. A few hours' flight was needed for the men to get to know each other.

PS. If you think that Raphael had stuck a piece of paper on his back, you are right! We all had a printed imitation of a card that looked like it was stuck on the back of our shirt, with the words: "Do you want free hosting? Just pat my back!". They patted. :-)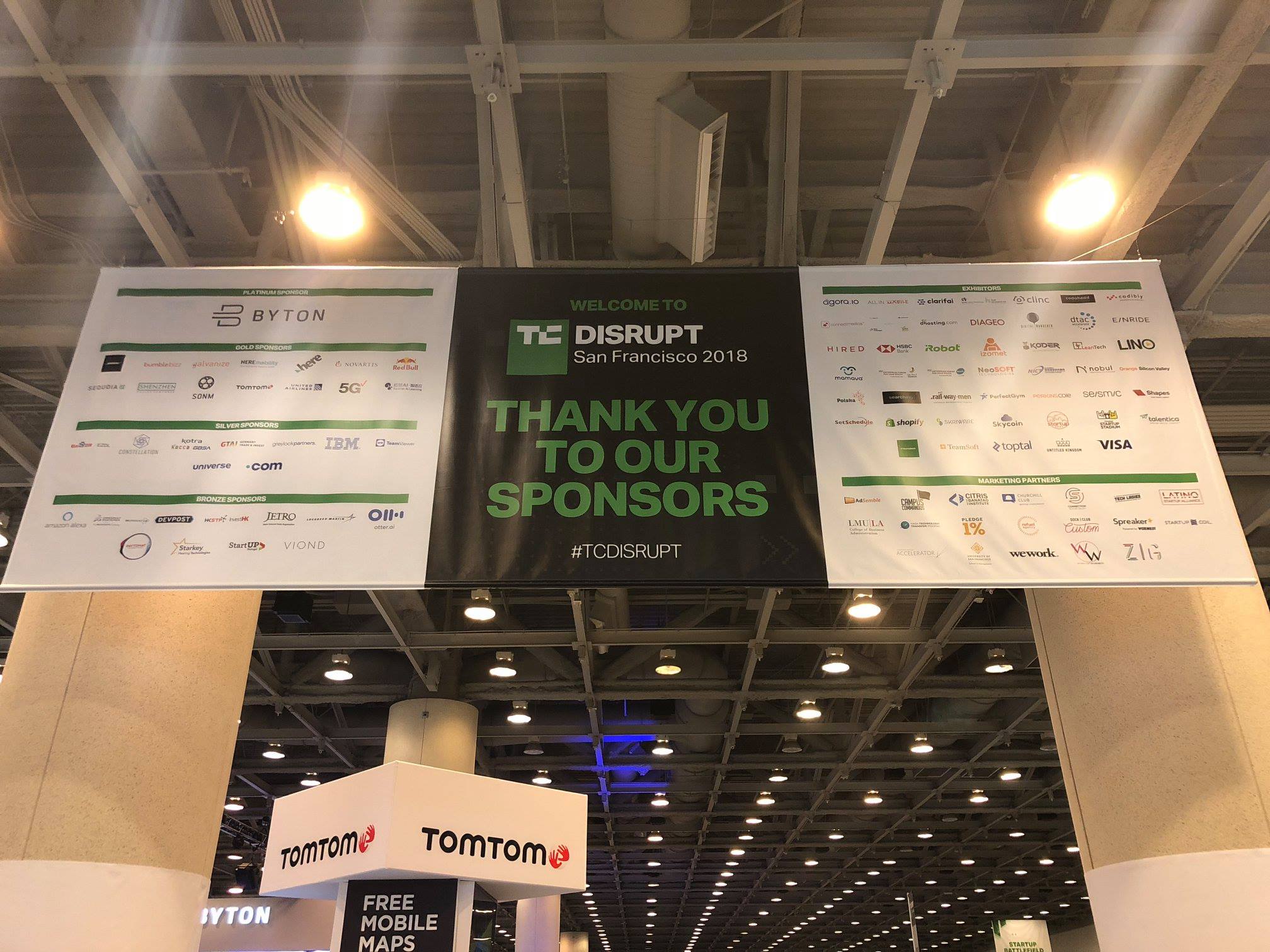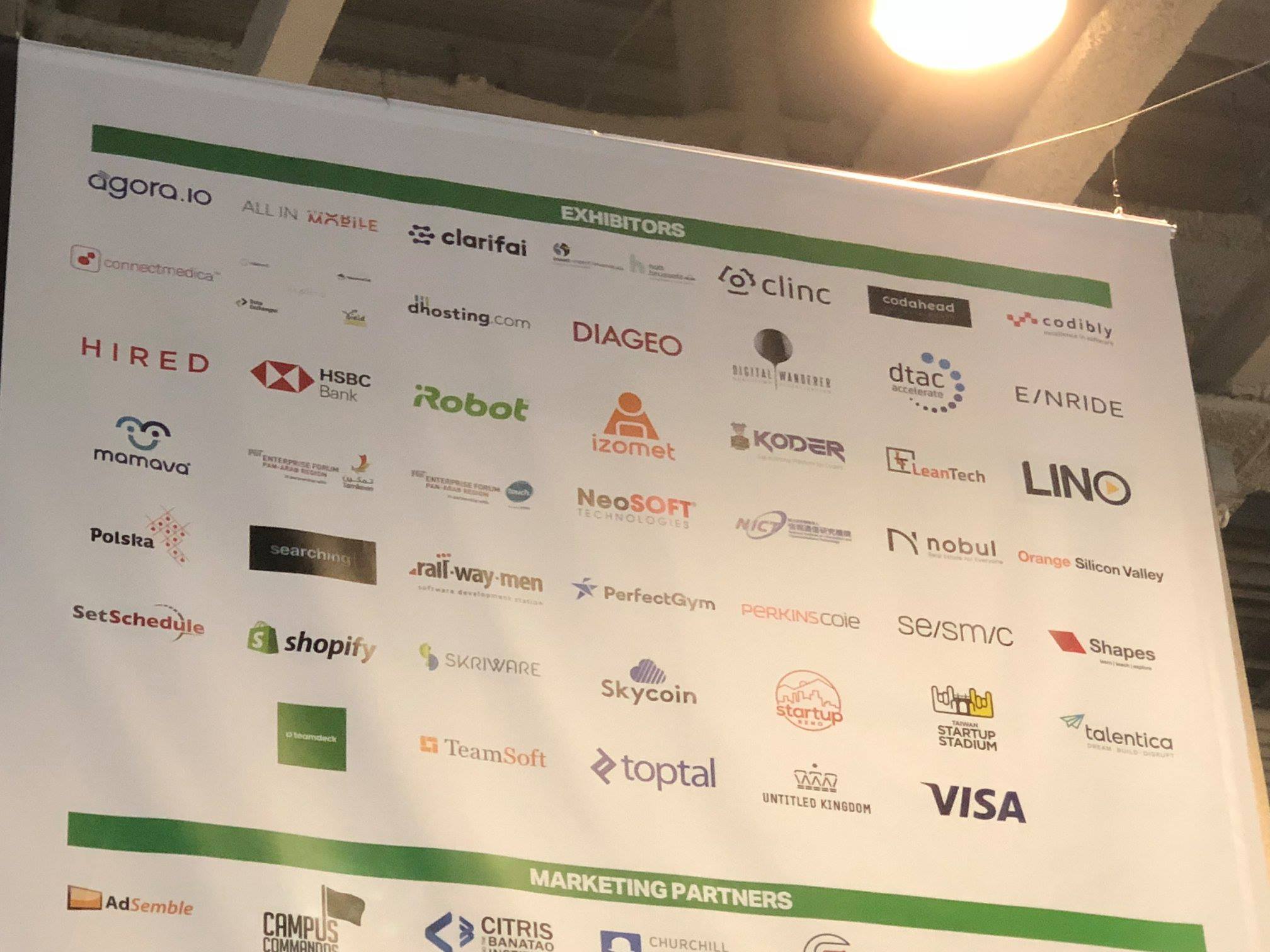 Our stand was in the hall with many other well-known companies - iRobot, Shopify, VISA or even TomTom.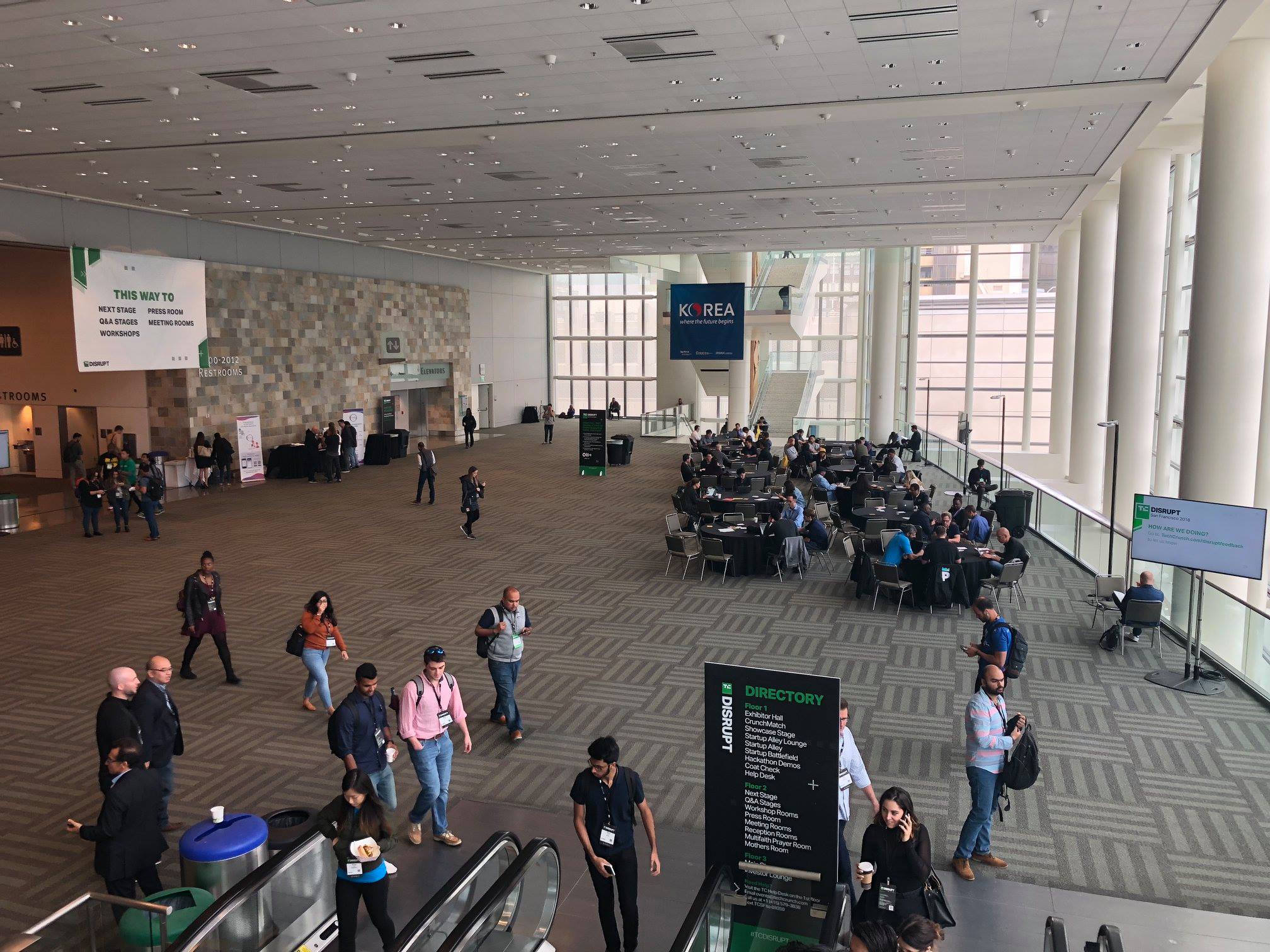 This is one of the last photos we took during TechCrunch Disrupt 2018 in San Francisco. The entire trade fair made a significant impression on us, and we returned to New York with a lot of additional knowledge, which we will try to convert into an even better service. We hope that we will be there next year!
Finally, we encourage you to take a look at the short, commemorative video from our trip. Feel free to leave a like, comment and subscribe to the channel! Creating this video made us feel like we were YouTubers. ;-)