dhosting.com Review – Dynamic Hosting And Scalable Web Hosting

dhosting.com or Dynamic Hosting is a truly scalable web hosting which is a trusted world over with their vast experience of over 16 years. They have some really big achievements up their sleeve which include the development of their own hosting panel, and fully redundant server system, and the creation of their unique product, Dynamic Hosting. They have an experienced team which is experts in web hosting. Their software team ensures they use the latest technology and they claim to be 100% reliable. Is dhosting as good as it sounds? Let us look at a detailed review of this hosting organization.

dhosting.com is a leading player on the market with their unique product – Dynamic Hosting. This innovative idea is created on the basis that web hosting will grow together with the needs of your project. Therefore, Dynamic Hosting is a truly scalable web hosting. The biggest advantage you have with Dynamic Hosting is its ability to scale resources without having to restart the server. The unique Autoscaling will automatically increase or decrease the CPU/RAM/SSD resources which are based on the needs of your application and also website traffic. There is a room of plenty of expansion where you can scale resources up to 24 GHz, 64 GB RAM and 1 TB of storage.

Dynamic Hosting Hosting Solutions: How to Create Great Projects on the Internet

If you want to create great projects on the internet, Dynamic Hosting might be for you. The Veloce International team had the opportunity to try Dynamic Hosting solutions and will share some of the features of Dynamic Hosting in this article.

As a business owner, you stand in front of challenges every single day. One of those challenges for business owners is their website. Websites are getting a bigger and bigger importance for businesses today. In fact, for many businesses, their website plays a central role in their business model. At the same time, there are many different challenges and things to keep in mind when it comes to managing a website.

If your website isn't working the way it should, you can be sure that you will lose customers, and therefore, it is crucial that you invest enough resources into making sure it is built to perfection. In this article, we'll go through the importance of being up-to-date with your website and everything around it, and how you can use Dynamic Hosting hosting solutions to do so. (...)

How dhosting.com is Disrupting the Web Services Industry by Providing a Scalable, Affordable Hosting Alternative

In a market dominated by dedicated, shared, and virtual private servers, Dynamic Hosting from dhosting.com offers a fresh alternative. The product's autoscaling option allows users to dynamically manage resource parameters without the need for complex and costly migrations or upgrades. It also helps site administrators meet performance demands without getting bogged down in technical issues. When scaling beyond dhosting.com's basic Dynamic Hosting package, users pay only for the resources used, and they can configure custom usage limitations to help them stay within their budgets.

As anyone who deals with web hosting can tell you, spikes in traffic are a sought-after goal but can also present a substantial problem. Additional traffic can force a site to migrate to a virtual private server (VPS) or to a dedicated server capable of handling that traffic.

That scenario can incur additional expenses for the company, which may go to waste if the additional resources aren't fully used. Beyond this, hosts can also impose database, email, and script restrictions, all of which can get in the way of business, increase costs, and cause headaches. (...)

dhosting.com Review – Features, Pricing, Pros & Cons

The web hosting industry is huge. There are so many hosting companies to offer you services, but now, many of them are old school traditional hostings. Here comes the new web hosting company with their all new swift, futureproof technology. dhosting.com offers a truly scalable web hosting with a combination of shared hosting and cloud computing.

dhosting.com team have more than 12 years of experience in the web hosting industry. This experience has enabled them to develop an amazing new product – Dynamic Hosting. dhosting.com is providing hosting service combined with cloud computing technology which gives one of the best quality web hostings.

It is a fully independent international company with an experienced team of web hosting enthusiasts. The mission of dhosting.com is to help people create great projects on the internet. They do this by providing scalable hosting solutions – currently by Dynamic Hosting.

Web Hosting Interview - dhosting.com

We talked with Rafael Kusmider, CEO at dhosting.com - new exciting startup created by web hosting industry experts.

HOSTSEARCH: Hello there and thank you for being with us today. Can you please introduce yourself and your company dhosting.com?

RAFAEL KUSMIDER: Hi, thanks for this opportunity, it's nice to be here. I started my adventure with the web hosting industry quite young, still being a teenager at the time. It all started with my passion for building computer networks and programming. From the beginning I was curious how it all works and spent every spare moment on expanding knowledge in these subjects. Creating networks, building software and solving problems associated with them to this day gives me a lot of fun, but also has become an important business. As a CEO I am involved in pretty much every aspect of my company's operation, from product developing, management up to the marketing strategies and negotiations with business partners. So a lot is happening, but it also gives me a lot of energy to create cool things that my clients will benefit from in the future. (...)
COMPANY ...
Years of experience have taught us a lot and allowed us to create many dedicated solutions to meet the individual needs of our customers.
We are proud of our accomplishments - creation of our own administration panel, providing redundant server systems and creation of a unique product in the world - Dynamic Hosting.
To offer the best possible product, our services are based on our own software and a special configuration of a hardware. We believe that this is the key to success because we have full control over performance, security and customer experience. Our independence guarantees customers security and comfort when using our services, as they are implemented on our servers, monitored and maintained by our specialists. We know every element of our platform so we can develop it freely.
... PEOPLE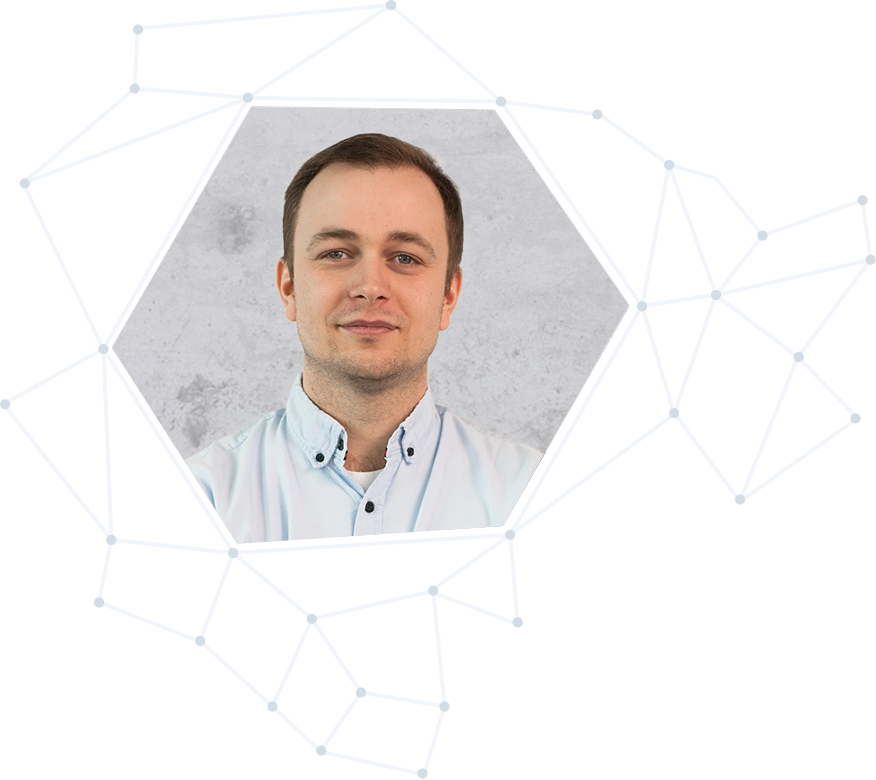 Raphael Kusmider
CEO AND FOUNDER
dhosting.com is built on two main ideas: choosing the best experts and flexibility in business. During development of product as well as while talking to customers we are always open to individual solutions and adaptations for real needs. Thanks to this kind of approach we were able to win contracts worth hundreds of thousands of dollars a year.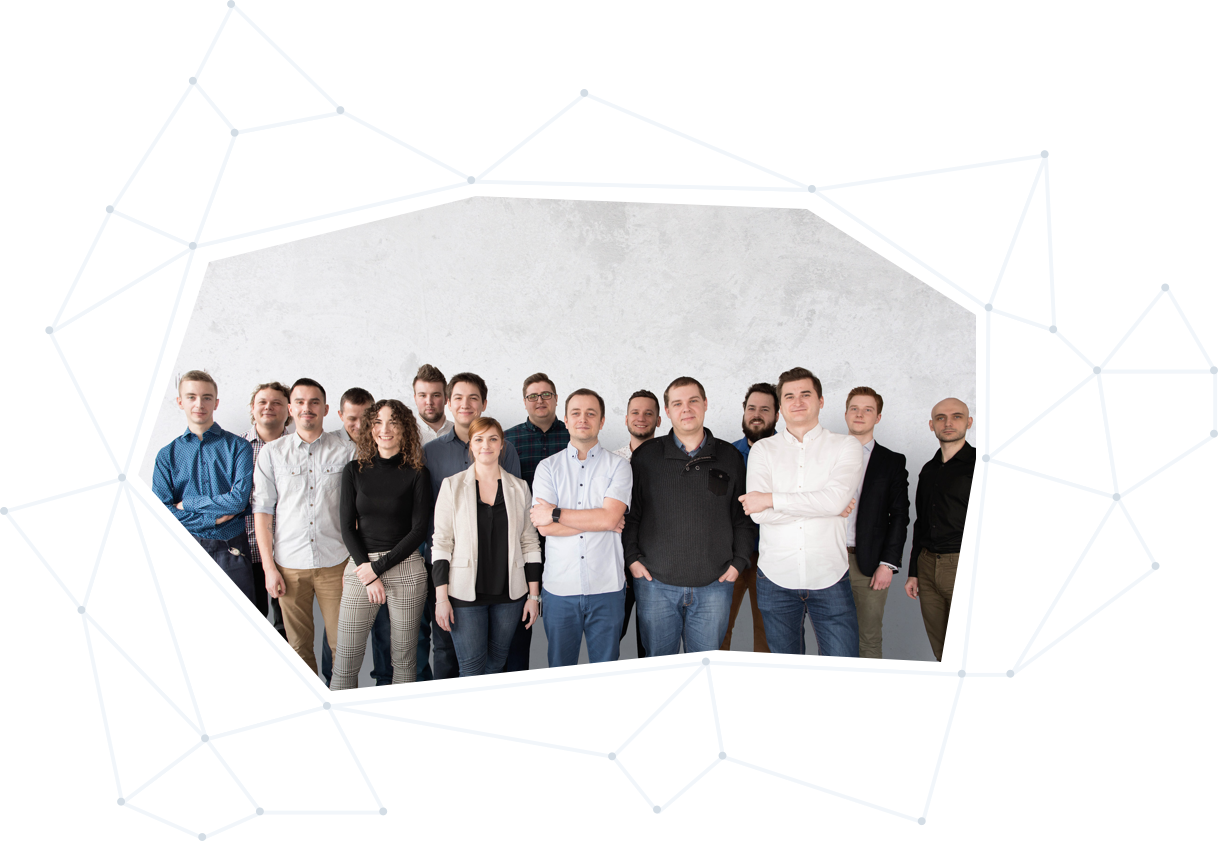 Our team consists of people with many years of experience in their specializations. When recruiting for new positions, we choose only the most ambitious people who want to change the market's status quo.
Join us
SOME NUMBERS...
over 98% satisfied customers
verified by hundreds testers
millions unique visitors / on our clients websites per month
we have 16 years of experience
more than 20 team members
Area of Isolation. To maintain readability of the dhosting.com logo, always keep a minimum clear space distance around the logo.
Maintain the minimal distance when the logo is enlarged or reduced.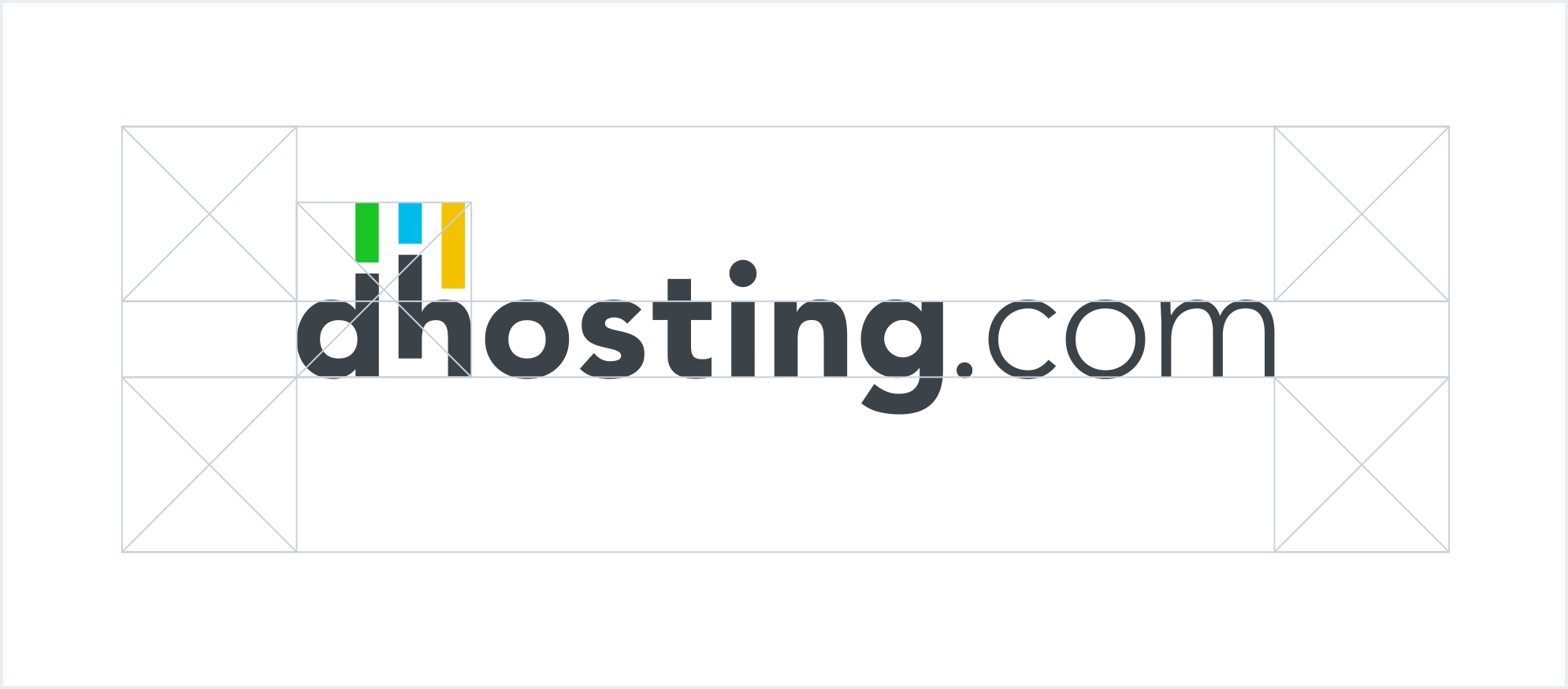 Protective symbols' fields.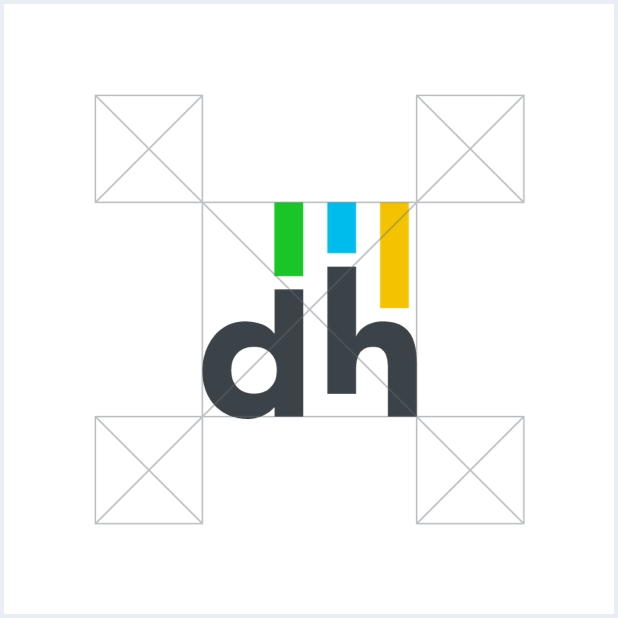 The minimum size of the logo is 30px heights in the digital version and 7mm in the printed version.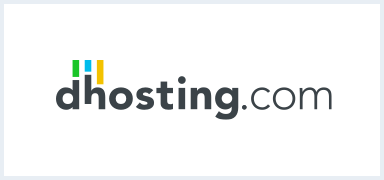 Placing anything in front of, changing proportion or logo color, adding gradients, patterns or effects to any of dhosting.com logos is prohibited.
The best background color for the logo is white. Don't use the logo and the symbol in the photos or on gradient backgrounds.
Prohibited use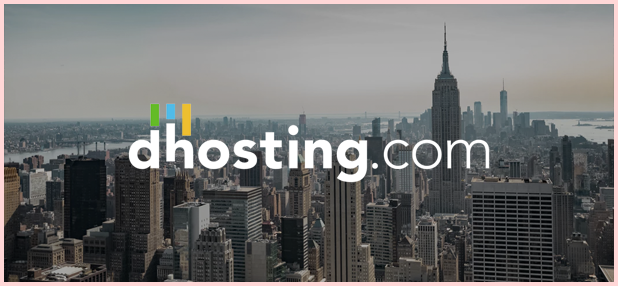 Prohibited use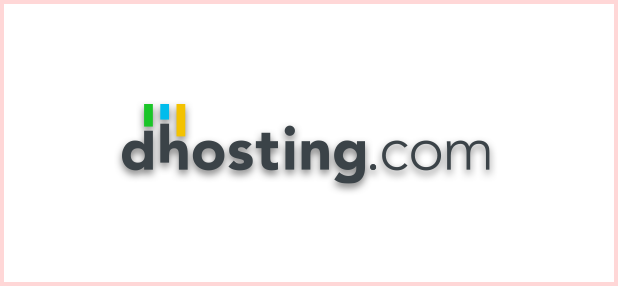 Prohibited use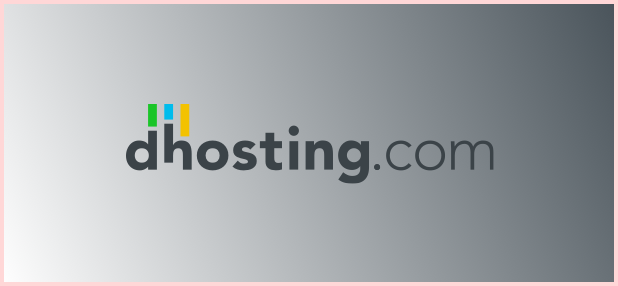 Prohibited use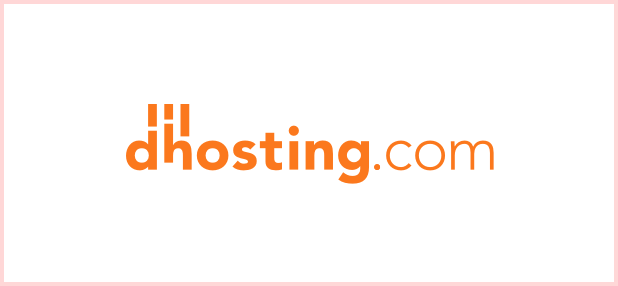 Shades of green - mainly used for graphic elements such as illustrations
Shades of blue - mainly used for graphic elements such as illustrations
Shades of yellow - mainly used for graphic elements such as illustrations
Shades of orange - mainly used to distinguish active elements on the website
Shades of red - auxiliary color used for important and warning messages
120x600
250x250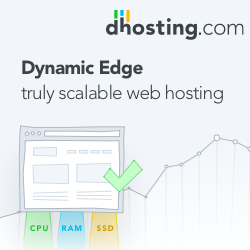 728x90

468x60

320x50

970x250
750x200